It was a day of difficult driving yesterday as heavy snow clogged up roads. But even before the snowfall began in the afternoon, police had to contend with motorists rushing to get to their destination before the white stuff came down.
Durham Regional Police Service (DRPS) North Division posted pictures of two motorists (above) who were stopped for speeding.
"These driver wanting to beat the snow were stopped for speeding in a 50kmh zone in Scugog.
"Please plan ahead, slow down and drive according to the road and weather conditions," officers warned.
North Division officers conducted radar in Nestleton yesterday morning. "Please beware of changing weather and road conditions," they emphasized.
DRPS East Division issued a similar warning. "The snow is starting so be sure to drive for the conditions. Things not to do: DON'T SPEED!"
But, of course, the warning went unheeded as a driver (image below) was stopped on Liberty Street and Concession Road 3 doing 112kmh in a 70-zone.
The driver received a 30-day licence suspension, 14-day vehicle impoundment, six demerit points and a $2,000 fine.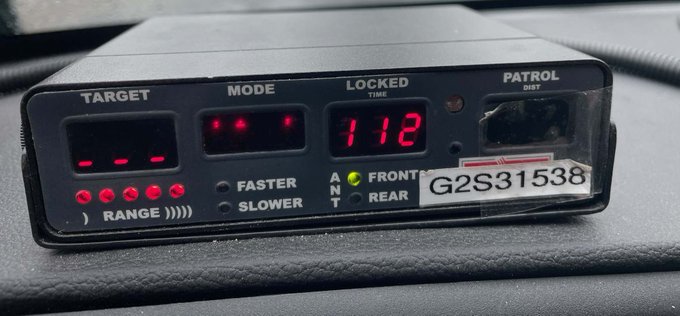 Meanwhile, DRPS Central West Division also warned that reduced visibility and reduced traction are two excellent reasons to drive with extra caution and leave extra time when on the roads.
You May Want To Read