DRPS Traffic Services yesterday told the tale of a person driving carelessly with a suspended licence.
The driver was spotted and stopped near Finch Avenue and Rosefield Road in the City of Pickering.
"If you were a suspended driver, you would think that you would obey traffic laws? Red light – fail to stop and drive while under suspension. Save the court date!" said a police tweet.
Of course, speeding has and was at the forefront yesterday.
This (below) motor vehicle was stopped for stunt driving (123 kmh) in a posted 60 kmhr zone, said DRPS Traffic Services.
The incident happed at Baldwin Street and Highway 407 in the Town of Whitby.
"Licence suspension, motor vehicle seized and a couple Part III's," said a tweet.
DRPS Traffic Services reported in disbelief at a driver on Highway 7/12 and Scugog Line 2 in the Township of Scugog.
The driver (below) was stopped for speeding – but the miraculous thing is we didn't have a catastrophic collision. This driver decided to pass on the right! I'm still in disbelief. Charged appropriately, said the tweet.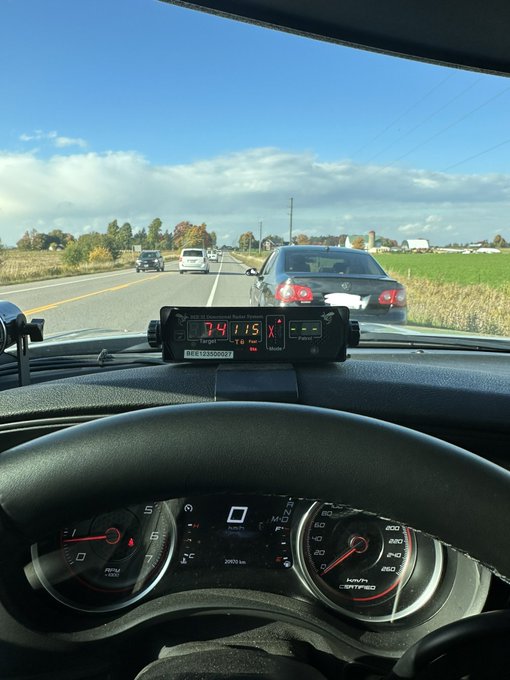 You May Want To Read