North Division officers had plenty of time to see a driver make multiple mistakes along a road in Scugog.
They recounted that the driver unsafely passed on a hill, interfering with an oncoming school bus, with an unsecured 2-ton Bobcat in the trailer (top image).
"Please obey the rules of road and properly secure every load being transported," the added.
They also spotted a driver who wheel fell off.
The rear tire on this grain trailer (below) fell off, they said.
"Please ensure all implements of husbandry, farm vehicles, are in good working order."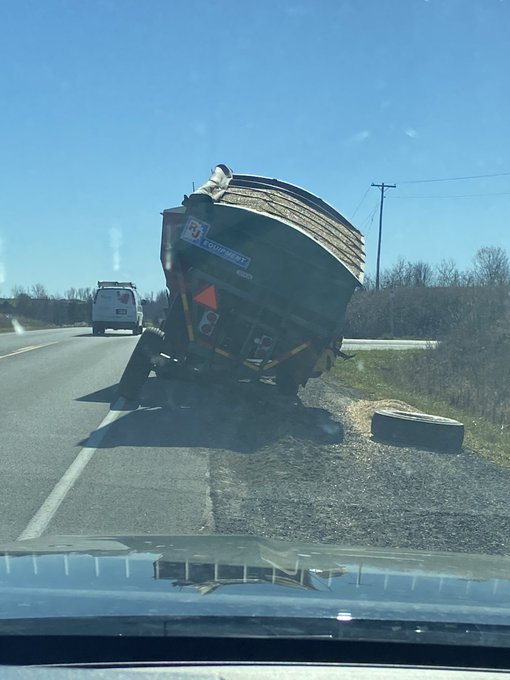 The officers also had a good word to say for this all terrain vehicle driver (below).
This rider was doing everything right! Valid driver's license, helmet, plated ATV, insurance, permit, traveling along the shoulder, obeying the ORV speed limit of 20kmh in a 50kmh zone.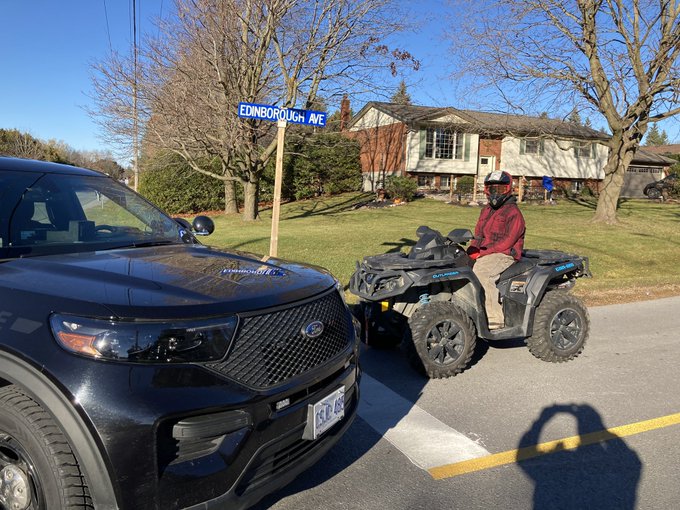 You May Want To Read
Students return as Ford promises to rescind anti-strike bill in entirety