An impaired driver was reported to have crashed in to a parked vehicle in Oshawa, according to Durham Police.
On Monday November 13 at about 1:10 am, an off-duty Toronto Police Service officer contacted Durham Police to report a collision in the area of Steeplechase Street and Symington Avenue.
A motor vehicle that was still occupied appeared to have collided with a parked motor vehicle, police said.
The driver was located unconscious, and was placed in custody and transported to a local area hospital where he was cleared medically.
The driver was then taken to the Central East Divison police headquarter where he refused to provide a blood alcohol breath sample.
The 25-year old man from Brampton was charged and released on an undertaking.
His licence was suspended for 90 days and his vehicle impounded for seven days, police said.
What wood police do with insecure loads?
Meanwhile, the East Division of Durham Regional Police Service (DRPS) were yesterday working with Ministry of Transport Ontario (MTO) on a commercial vehicle blitz.
This vehicle (above image) was placed out of service due to an insecure load, plus eight other provincial offences notices were issued.
Another driver (image below) was caught with an insecure truck load, insecure trailer load, only one plate, no current permit, no ID on trailer, police said.
It's a mystery to officers why someone would drive with this unsafe load.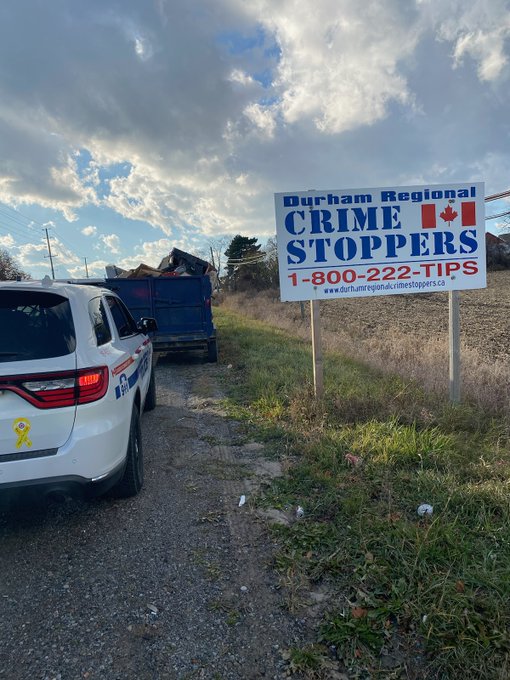 You May Also Want To Read
86-year old with Alzheimers missing in freezing night is safe