A driver invested in a gadget to evade detection by speed radars, but fate had other plans.
A North Division officer yesterday stopped a vehicle for speeding on RR 57 in Scugog.
During the investigation police seized a radar detector. The driver received a $140 fine plus a speeding ticket.
Remember radar detectors are illegal in Ontario. Speed kills. Please slow down, said a Durham Regional Police Service (DRPS) tweet.
Meanwhile, DRPS Traffic Services had a rhetorical question: If you have a phone in your right hand and a coffee in the left … which hand takes the tickets?
Well, both, it answered, while informing that a driver was stopped for having a hand-held device and careless driving.
The person was charged accordingly after travelling for an extended period across Kingston Road.
Along Brock and Whitevale Road in the City of Pickering is a construction zone with workers present.
Below driver was caught speed and got four demerit points and $607 fine.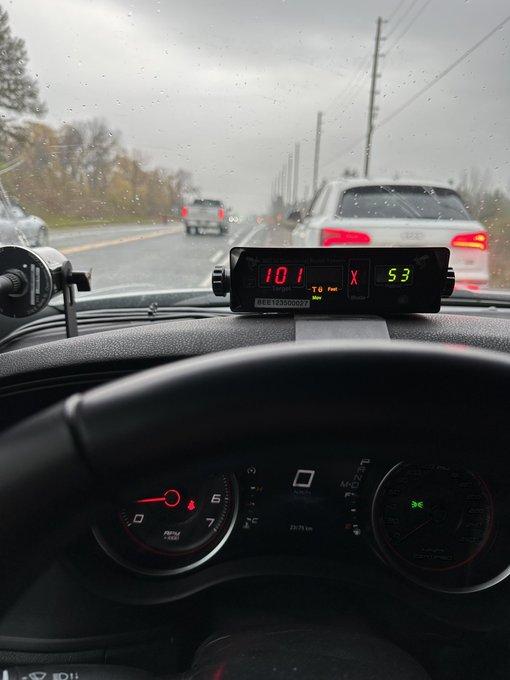 A message from a road user asking for more enforcement on Dryer Drive at Everett Road in Ajax, spurred DRPS Traffic Services into action.
The resident said the street needs traffic calming and increased fines for speeding and stop sign violations. Ajax needs a police station and more police presence in this area.
"On our way Tom! Thanks for the info, we will have an officer stop by today and check activity levels," said a police tweet.
Sure enough, as promised officers were at the intersection (below), and issued a ticket.
"And, it's only been a few minutes. Please stop fully," said a tweet.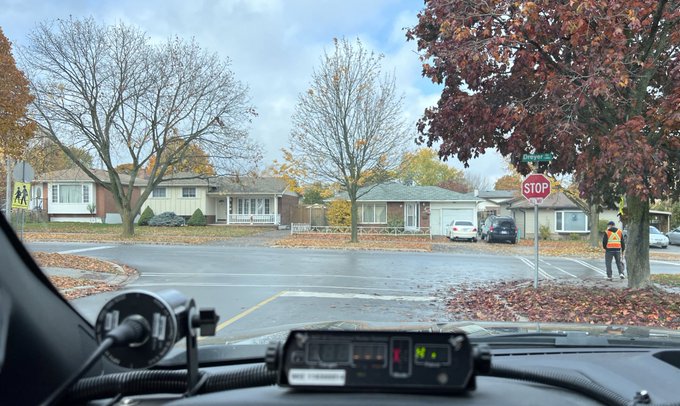 You May Want To Read