An extensive search was carried out in an area in Pickering by Durham Regional Police Service (DRPS) officers yesterday.
However, no details were provided, except that it was not a matter of concern for public safety.
"There is a large police presence in the area Brock Road and William Jackson Drive in Pickering," said a DRPS tweet. "Officers are conducting a search in the area, and William Jackson Drive will be closed till approximately 3pm," said the tweet adding that there was no threat to public safety.
Meanwhile, police announced they are searching for a missing Ontario Shores patient who was last seen Thursday afternoon. Investigators believe he may be in the Scarborough area, said a police statement.
It was not clear if the search in Pickering was related to the search for the missing person.
On November 3 at about 12:45 pm, David Lewis, left Ontario Shores Centre for Mental Health Sciences on an off-unit pass and did not return at his scheduled time. He requires medication and his condition may deteriorate.
The missing person is described as a male, black, 44 years, 6'3" tall, approximately 180 lbs. He was last seen wearing a black winter jacket, black and grey shirt black winter hat, and grey sweatpants.
Anyone who knows the location of this missing person is asked to contact their local police service. In Durham Region, call 1-888-579-1520.
Radar ignored: DRPS North Division reported that a driver ignored the public speed indicator radar on the roadside as he sped by at 33kmh over the limit.
Driver speeds 83kmh past a 50kmh ahead speed limit sign (below) with speed radar feedback sign (RFB) and a Police cruiser standing by in Leaskdale, Uxbridge.
Please be aware of and obey the speed limit, said a police tweet.
North Division Traffic is conducting radar and traffic enforcement in various areas, including #Leaskdale, #Uxbridge. Please obey the speed limits. #DurhamVisionZero @TownshipOfBrock @TwpofScugog @twpuxbridge cg pic.twitter.com/jMy21LImIN

— North Division (@DRPSNorthDiv) November 4, 2022
DRPS West Division cautioned drivers to slow down at Church Street North and Hurst Drive, which is a 60kmh zone in the Town of Ajax.
Officers were monitoring traffic in the area.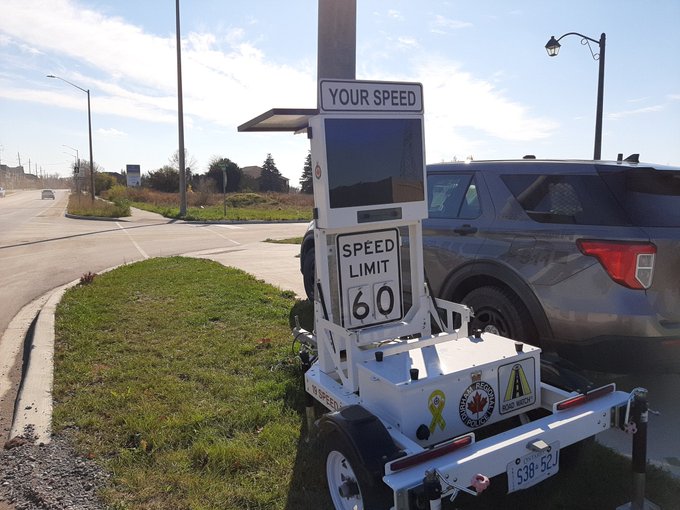 You May Want To Read