Going by Durham traffic police reports, it appears that speeding drivers here are a law unto themselves.
Distracted driving or having to go the washroom asap, doesn't wash with the police anymore, according to reports filed yesterday.
This driver (top image and video below) did not care that there was another vehicle at the stop sign as he sped through the intersection. Unfortunately for the motorist in a hurry, the actions were recorded, and the person received a communication from the police, according to Durham Regional Police Service (DRPS) North Division.
On Wed Mar 15, 2023 at 1:40pm – reckless driver failed to stop at a stop sign while passing a stopped vehicle and speeding eastbound on Wagg Rd at Uxb Conc 3 in Goodwood. Driver contacted by North Division Roadwatch. #DurhamVisionZero @TownshipOfBrock @TwpofScugog @twpuxbridge cg pic.twitter.com/8hWjwsbdMS

— North Division (@DRPSNorthDiv) March 16, 2023
Meanwhile, another driver pleaded urgency in reaching the washroom at home, said DRPS Traffic Services.
The driver below was clocked at 130kmh, which is illegal on every road in Ontario… this includes Bayly Street, which is a posted 60-zone in this spot, said the police.
Driver stated they were almost home and had to use the washroom… well, hopefully if they were almost home, the walk wasn't too bad, police added.
The vehicle was impounded for 14 days.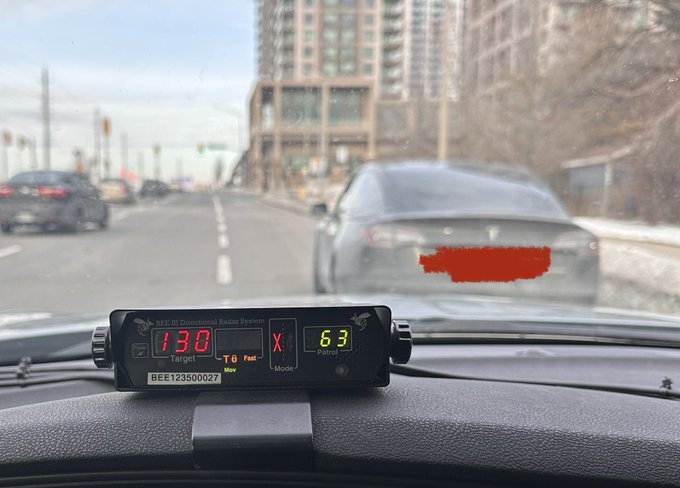 DRPS North Division Traffic identified numerous defects and laid many charges during Day 2 of a Commercial Motor Vehicle enforcement blitz in Bowmanville yesterday.
You May Want To Read