Durham Regional Police Service (DRPS) yesterday released an image (above) of an overloaded truck whilst reminding Durham drivers that weight limits are in place.
Half Load Season began March 1 and goes through to April 30 (see below).
DRPS East Division officers said ministry inspectors and police will be checking commercial motor vehicle (CMV) documents and completing motor vehicle inspections.
"Be sure vehicle documentation is in order and all CMVS are following provincial standards to operate on the roadways," they added.
70kmh over limit
DRPS North Division officers yesterday pointed out that driving is a privilege, not a right.
This driver (below) was charged with stunt driving, excessively speeding 70 kmh above the speed limit in Scugog.
The driver's licence was suspended for 30 days, and vehicle impounded for 14 days.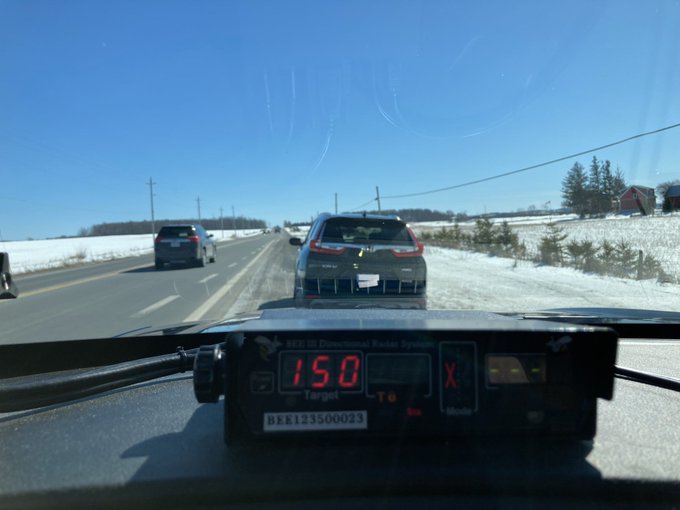 East Division officers, too, reported speeding along Courtice Road and Pebblestone Road in Clarington.
This driver (below) was clocked at 99kmh in a posted 60kmh zone.
This was a novice driver and was 1kmh off of being charged with stunting.
Slow down for everyone's safety, officers said.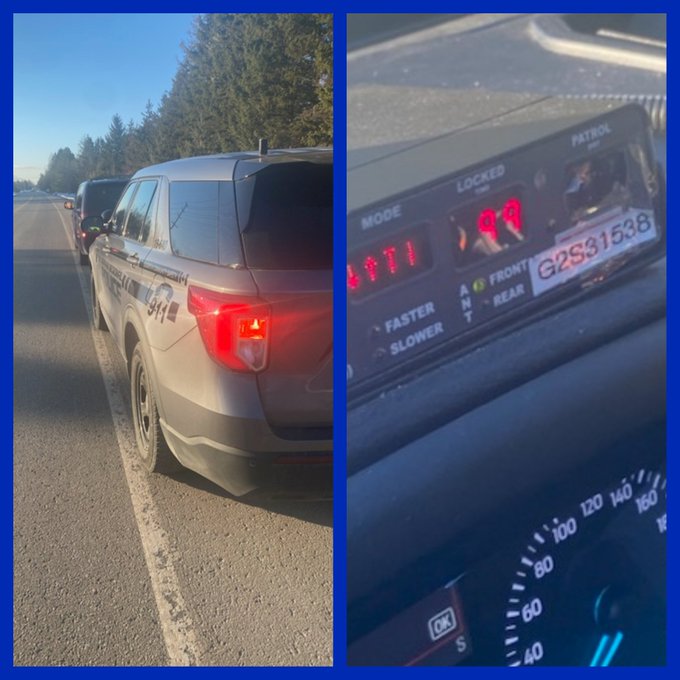 You May Want To Read