Texting your son while driving is not a way to set an example, reminded officers of the Durham Regional Police Service (DRPS).
Pull into a parking lot, talk via handsfree, but don't text and drive, officers from DRPS East Division pointed out after stopping the driver (below).
They also reminded Durham motorists that when you are stopped at a red light, don't talk on a cell phone and don't text.
If neighboring vehicles are honking at you when the light turns green, and you're still playing with your phone, you are NOT paying attention to the road.
That means another $615 fine and three demerit points, they said.
On Taunton and Naples, East Division officers pulled over four motorists for cell phone violations.
"One is too many, Four at a time is mindblowimg," they said.
104 in 50kmh safety zone
Meanwhile, DRPS Traffic Services said one of its officers got this driver (below) going 104 in a posted 50kmh community safety zone.
Driver charged accordingly, they said.
Owner arrived on scene upset that the vehicle was being impounded… please keep that in mind when loaning your vehicle out to friends or family, they pointed out.
On Winchester Road and Country Line in the Town of Whitby which is a posted 80kmh zone, DRPS Traffic Services found another motor vehicle catching up with them travelling at 124 kmh (below).
Charges were laid.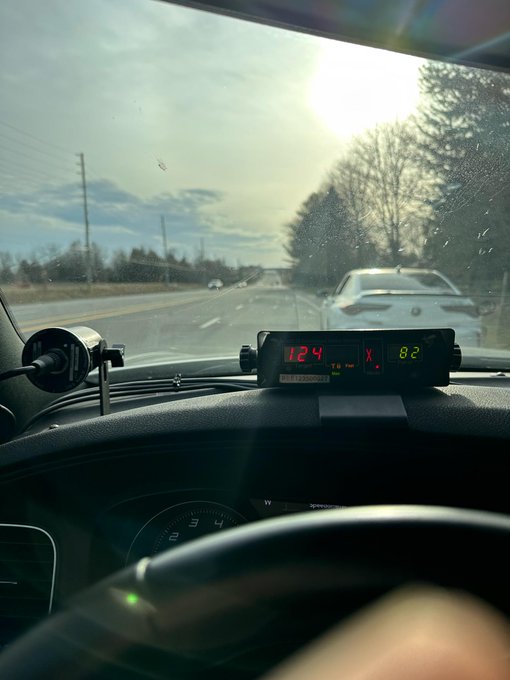 You May Also Want To Read