Durham Police officers stopped two G2 drivers in a school zone on Sandringham Drive in Courtice last week.
Both drivers failed to stop at the stop sign, said a police tweet.
"Be sure to come to a full and complete stop!" it added.
Racing in Bowmanville
Durham Regional Police Service (DRPS) East Division officers also found a 17-year old G2 driver doing 61kmh over the posted speed limit.
The new G2 driver got 14-day vehicle impound and a 30-day licence suspension.
The teen was caught on Liberty Street North in Bowmanville, Clarington.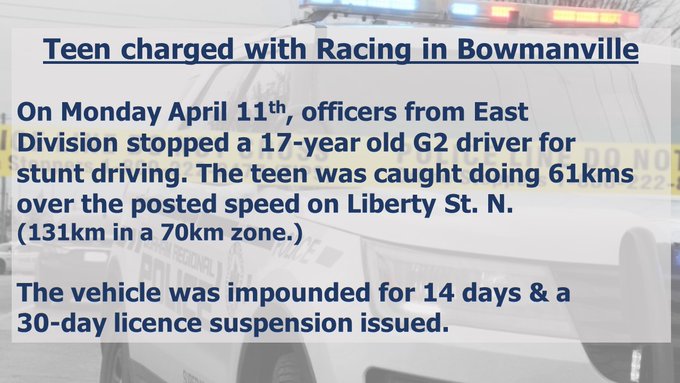 You May Want To Read