Durham Regional Police Service (DRPS) Traffic Services yesterday pointed out that the purpose of communication is not literal.
To give an example, it referred to yesterday morning when its team went up to DRPS North Division for some enforcement.
This was in response to complaints of commuters rapidly overtaking vehicles approaching Myrtle in north of Whitby.
The team said several offence notices were laid.
"Just because it's called 'Rush Hour' doesn't mean you need to speed. Please slow down," it pointed out.
Meanwhile, DRPS East Division reported that it stopped this car (below) for doing 85kmh in a 50-zone.
Another 5kmh and it would have been a stunting charge, they said.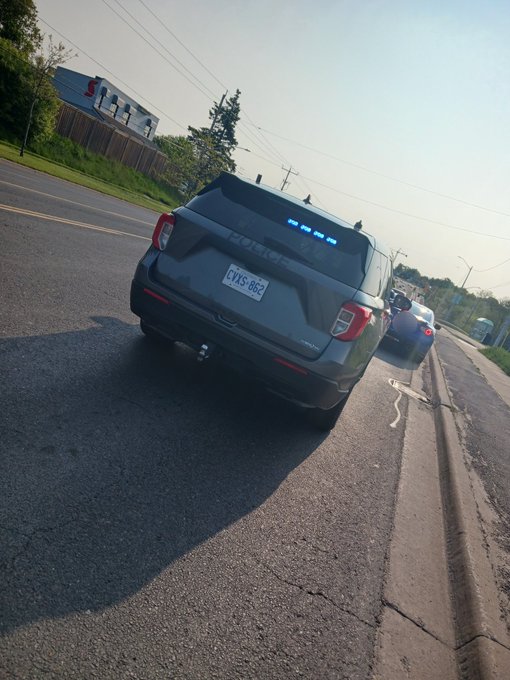 You May Want To Read